What we are all about:
Spaces offers energy and inspiration for entrepreneurs to be successful in what they do best.
An inspiring environment where ideas develop, businesses build and relationships evolve.
Spaces is a creative place where you can work, check your email, and meet with clients.
A place you can pause to enjoy a really good cup of coffee or a healthy lunch, and where high-speed secured Internet ensures you can work quickly and safely.
Take inspiration from the beautifully designed space while ordering a really good coffee at the café deli, and kindle your entrepreneurial spirit with the enthusiasm of the other workers you will meet and network with at one of our frequent Spaces events. Not only is Spaces stimulating, it's professional.
We make your work life easier by providing a wide variety of services, so you can simply focus on getting down to business. So you can have your success."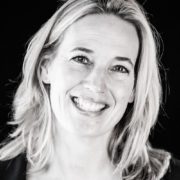 Met ultieme precisie heeft Frederiks een waanzinnig mooi interieur gemaakt voor Spaces Den Haag.
Naast absolute kwaliteit staat de samenwerking voorop en dat merk je in de uitvoering van het project.
Extreem flexibel, no nonsense en een verademing om met een team te werken dat echt vakmanschap levert.